As part of the upcoming launch of Enactus McGill's new project MTLocal (more about that below), we're sharing the stories of some of our favourite small businesses around Montreal. This week? A coffee lover's haven located in the centre of the city: Pikolo Espresso Bar.
Marie-Ève Laroche founded Pikolo Espresso Bar (Pikolo) in 2011 after experiencing the coffee culture in Australia, wanting to transport some of back to Montreal. Located at 3418 Avenue du Parc, just outside what many refer to as the "McGill ghetto," it is a favourite of McGill students and downtown workers alike. We interviewed Marie-Ève about all things coffee, Pikolo, and small business operation during the COVID-19 pandemic, which has been disastrous for so many small businesses.
Marie-Ève was quick to ensure us that given the current situation, Pikolo is doing as well as can be expected. She expressed gratitude that they have managed to survive the pandemic that's been so disastrous for many other small businesses in town. When approached for an interview, Marie-Ève wanted to highlight the resilience of small businesses and the importance of loyal consumers.
And she's right, businesses in Montreal have been hit hard by COVID-19 and its accompanying government regulations. According to Statistics Canada, over 60 percent of businesses with less than 20 employees reported that their revenues were down 30 percent or more in 2020 compared with 2019. For Marie-Ève, it was especially sad to see a city she believes is so unique for its "never-ending specialty companies" lose some of its best. To her, it's not just the city's food and beverage industry, which she so knowledgeably termed "F&B," that shines, but also the hidden beauty of the style industry and many others.
Ruminating on why Pikolo has managed to survive the pandemic, she landed on a few key factors: its small square footage, take-out model, and loyal customer base. Due to the smaller nature of their storefront, having one employee on-site is both manageable and sustainable. Moreover, their updated take-out business model has stressed reliability and consistency for their customers. It is their "incredible customer based that have been loyal all these years" that they have counted on. Although the number of McGill students and downtown employees coming and going on Parc has dwindled given online classes and working from home, the neighbourhood has been "the foundation of Pikolo's consistent flow."
While she believes this is a riskier time for new investments or innovations to the small storefront, Pikolo has continued to serve its customers with a passion for coffee and connection. What they want most, Marie-Ève says, is to "provide people with good coffee and baked goods every day."
Pikolo understands the difference that a good cup of coffee or baked goods (almost all of which are made in-house) can make in breaking the day-to-day monotony of COVID life. Marie-Ève cannot wait to see the return of students and customers to the shop so they can "keep putting smiles on people's faces."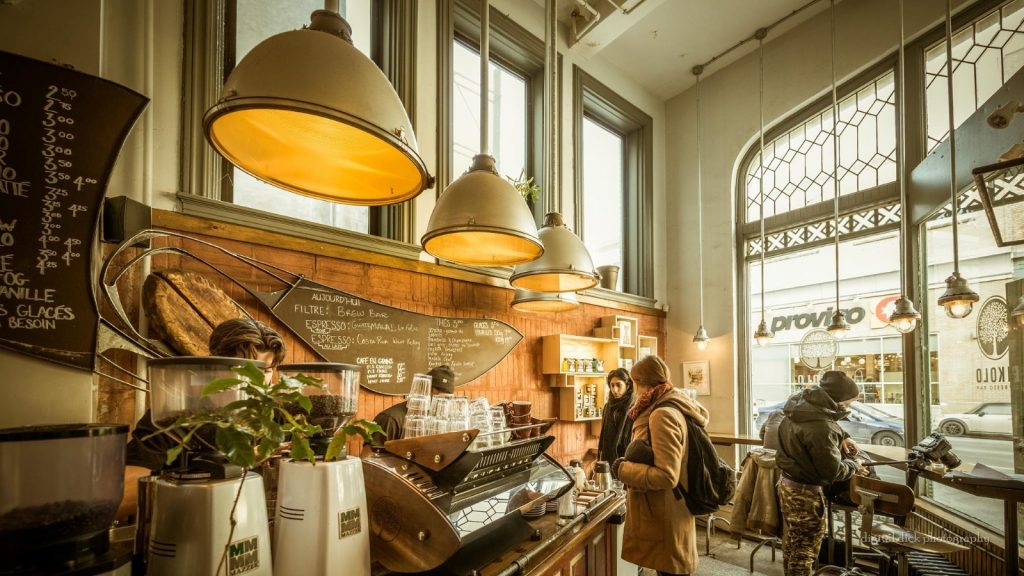 Enactus McGill's newest project, MTLocal, is dedicated to keeping the city's local business scene alive and well so that Montreal's essence remains for more people to discover. MTLocal provides exclusive discount codes and access to the city's local businesses. It launches later this April. If you're interested, send us a message!